Acushnet associates persevere – especially in a crisis. And the FootJoy team – determined to make a difference in our community – has succeeded in producing PPE (Personal Protective Equipment) at our Brockton facility.
"It all started when one of our associates in the FootJoy glove factory in Thailand made a face shield out of glove packaging material," said Whitney Trimble, Sr. Director, FJ Apparel. "That creativity sparked dialogue for how FootJoy could help. I knew we had a talented team in Brockton that could pull this together."
Due to the determination of Lynn Barrett, Sr. Manager Custom FootJoy Operations and Curtis McClurkin, Team Leader II Quality FootJoy Operations, the FootJoy team is producing 6,000 face shields. The pair have used their years of experience to overcome any of the issues that occurred along the way. McClurkin has been the 'foreman' of the project, working with all different suppliers to procure what was needed and coordinating the training of the volunteers and production.
Lynn is prideful of the initiative, crediting "the more than 30 different FootJoy associates who have helped in this project across all different departments."
The PPE production is another great example of Acushnet being a good corporate citizen. Thanks to the efforts of the FJ Team, all 6,000 shields will be donated to local hospitals.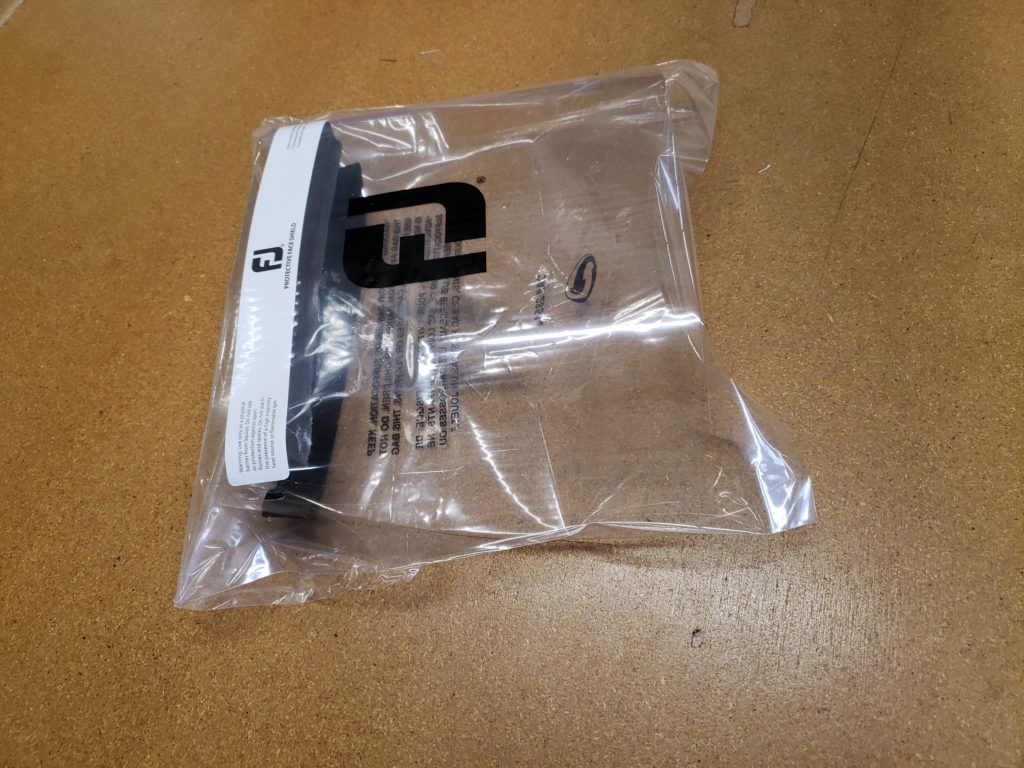 "Kudos to Whit, Lynn, Curtis and the entire Brockton team," said Chris Lindner, President, FootJoy. "In the face of overwhelming adversity, they remained positive and found a way to give back to the community in such a time of need. What a great example of the passion and entrepreneurial spirit within the FootJoy team. Absolutely amazing."